Prima pagina

Aparatura medicala

Dispozitive pentru decongelare si incalzire

Incalzitoare biberoane

Incalzitoare biberoane Clinitherm
Incalzitoare biberoane Clinitherm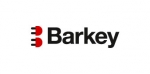 Specificatii
The system has been specially designed for robust every-day hospital use, and has established itself as a guarantee for reliability.
Dry, germ-free handling is hygienically necessary when warming baby bottles.

Both premature and normal babies are particularly sensitive "patients".
The child is protected against risks if the Barkey clinitherm baby is used in this process. This gives the parents the comfortable feeling that their child is in good hands.

The benefits:
• Heavy-duty and corrosion-proof aluminium insert
• Electronic, infinitely variable temperature settings
• Noiseless operation
• Also available with replaceable and dishwasher-proof inserts on request
• Low space requirements; optionally available with wall holder
• Reducer inserts for appropriate bottle capacity are available for flexible use of different bottles and milk pumps
Storage capacity: from 1 to 25 bottles.
Produse recomandate